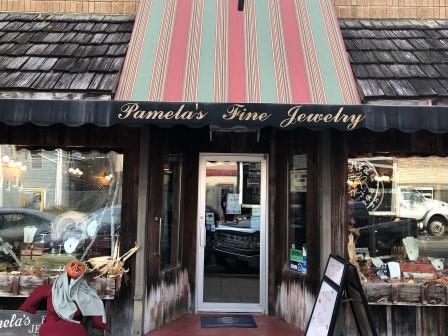 On May 1, 1980, Pamela and Samir Chehade purchased the current building to operate Chehade Imports
International, a wholesale jewelry business. The back entrance of the building was used as a pizza and
sandwich establishment called Pizza Alley. In 1986, Pamela became sole owner and started a joint venture
called Marie's Teeter Toddlers, a retail children's clothing store. One half of the store was used as the
children's store, the other half was used as a retail jewelry store.
Currently the building is owned and operated by Pamela Chehade as Pamela's Fine Jewelry, a retail
jewelry store with on premise design and repair shop. Along with that, Pamela operates Dream Day
Essentials, a business that focuses on wedding planning and tuxedo rentals.

To learn more about Pamela, the store, or what we can do for you, stop in the store! We would love to
meet you!
Meet Our Courteous Team!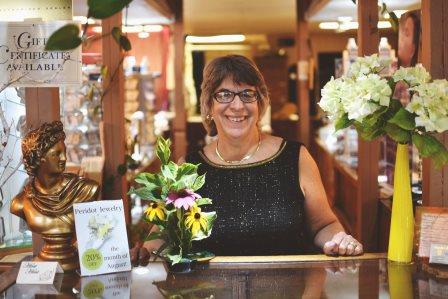 Pamela Chehade -
Owner & Jeweler

Pamela began in the jewelry business when she was 18 years old. When she returned back to the United
States after living in Columbia, she begain importing emeralds from Columbia and South America. She
opened the jewelry store in 1980. Pamela attended the Paul Ruppenthal School of Jewelry Manufacturing
and Gem Identification in Germany, and has studied with Master Jewelers. She has also attended classes
in the latest jewelry design, pearl classication and stringing, setting techniques, display and fashion.

Pamela was born and raised in Plain, the proud daughter of Jim & Marie Neider. She is a graduate of River
Valley High School and later returned to college as a single mother, graduating in 2000 from UW-Platteville
in Business Administration. Pamela has one daughter, Lea Chehade-Taylor, whom is also in the jewelry
business and can still be found at the store helping out from time to time. Her daughter has been one of
the best assets in keeping Pamela's growing with fresh new ideas and the latest fashion jewelry pieces.

Pamela started in the wedding business with Dream Day Essentials when the local men's store, Hottmann's
Clothing store, closed. It has been an amazing addition to Pamela's Fine Jewelry as Pamela enjoys
helping to plan a wedding just as much as she loves designing and making a new piece of jewelry.
Pamela has expanded the service to renting and altering tuxedos, wedding invitations, stationary, attendant
gifts, and design jewelry for the wedding party.

Pamela is also a big believer in giving back to the community that she loves and lives in. She has been a
member of the Spring Green Area Chamber of Commerce, and has held many board and committee
positions to help keep Spring Green businesses vital. Pamela is also the first female member of the
Spring Green Lions Club and works with Sister City Student Exchange Program with Rivas, Nicaragua. This
way she gets a chance to use her Spanish and help both communities. She has the best customers a
business owner could want! Being in Spring Green is a joy. Providing her customers with the best she can
offer today and in the future, will always be her goal.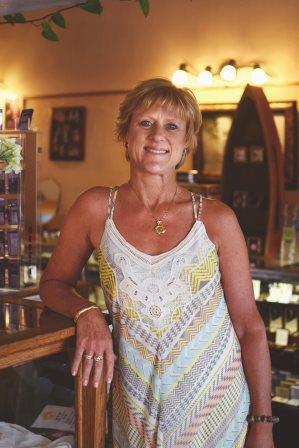 Debra Jackson


Deb was born in La Grange Park, Illinois and moved to Richland Center in 1975. She graduated from UW-
Stout with a bachelors in Early Childhood Education and Elementary Certification through grade 8 from UW
Eau Claire. She recently retired from teaching after working for the Richland School District for 32 years.
She was a looping teacher for many years teaching both first and second grade and then ended her years
at Doudna Elementary teaching just second grade. Even though she grew up in a family business known
as Vetesnik Power Sports her passion has always been with teaching and her love for young children. She
now lives in La Valle and resides with her husband on Lake Redstone. She loves gardening, taking walks,
cooking, and taking part in all water activities around the lake. She began work at Pamela's in August of
2016 and is excited about learning the different aspects of the jewelry business.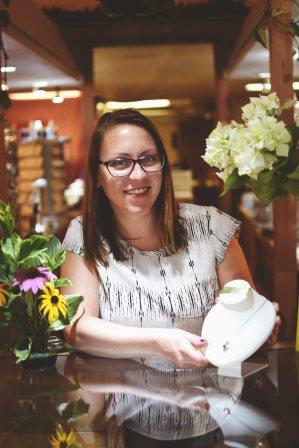 Jen Hammond
Jen was born and raised in Dodgeville, Wisconsin, where she currently works full-time at Land's End in
Sales Operations. She attended the University of Wisconsin-Madison for Consumer Science with a focus
on small business and retail. Jen is a huge sports fan and loves the Midwest, where she can experience
and enjoy all four seasons. Jen began working at Pamela's in November of 2011 with a general interest in
the jewelry business. Jen has enjoyed her time at Pamela's working on many projects and hopes to learn
more of the production side of things while working here.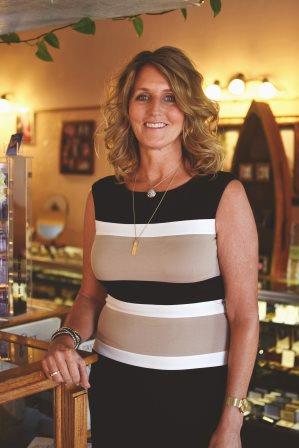 Lisa Lee

Lisa began working at Pamela's Fine Jewelry and found her niche. She was able to combine her love for
color, design, and fashion to create her own designer line of neckwear, earrings, and bracelets. She has
been making wearable art for 10+ years, and finds her inspiration from nature, in the rolling hills and river
valley surrounding her home of Spring Green, Wisconsin. Lisa's jewelry pieces are one of a kind, that
enhance the wearer's individuality. You can find Lisa's designs exclusively at Pamela's Fine Jewelry!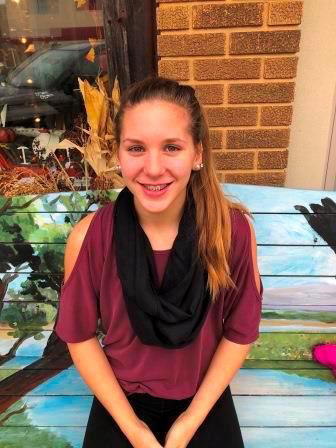 Shantai Giroux

Shantai started working at Pamela's in May of 2017. Outside of Pamela's, Shantai
attends River Valley high school and is involved in basketball, softball and swimming.
Shantai has a brother named Max, parents Lynn & Michael, and three dogs. Shantai's
favorite part of Pamela's is all the pretty earrings.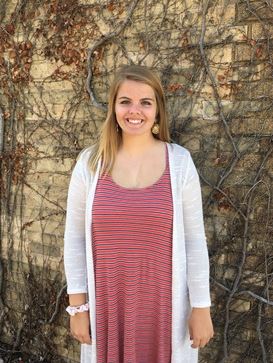 Isabel Radtke

My name is Isabel Radtke, I'll be a junior at River Valley High School in the fall of 2018.
I am a cheerleader, wrestling manager and recently just started playing soccer.
I love photography and enjoy school! I look forward to furthering my knowledge with jewelry!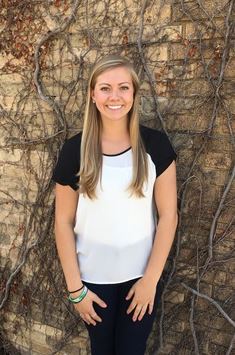 Mariah Noble

My name is Mariah Noble, I graduated from River Valley High School in 2015.
I will be a senior at UW-Stout in the fall of 2018, majoring in Graphic Design with a concentration
in Communication Design. I became interested in jewelry after taking a metals and
contemporary jewelry course at UW-Stout!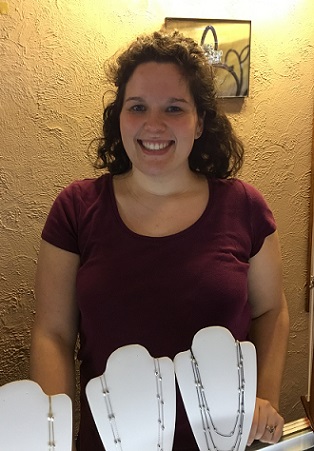 Rebecca Sliter

My name is Rebecca Sliter. I have lived in Spring Green my entire life and love the
community. I have had the opportunity to work with Pam off and on throughout the years.
Pamela helped us out with our wedding invitations and tuxes. I appreciate the close knit
community and all of the friendly customers I get to work with through the jewelry store.
I look forward to expanding my knowledge with jewelry.
150 West Jefferson Street., Spring Green, WI 53588 | 608-588-2134
| pamelasfinejewelry@frontier.com